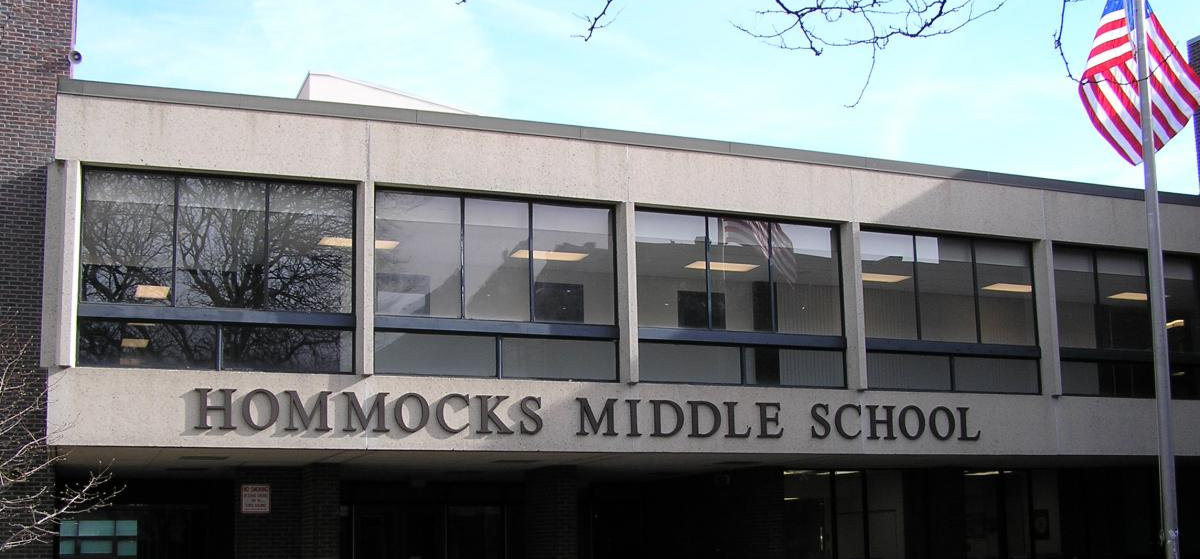 Presidents' Letter
Dear Hommocks Community:
As we start to wrap up our school year, we have two wonderful celebratory events for our 8th graders who will be graduating Hommocks at the end of June. First up is the 8th grade graduation party, on Friday June 8th from 7.30-9.30pm, which is a evening of fun and celebration. To purchase a ticket online before June 1st click here, otherwise tickets will be sold in the commons during lunch, Tuesday June 5th through Thursday June 7th. No tickets will be sold at the door.
Friday June 22nd is the 8th grade graduation which is being held at Mamaroneck High School in the McLain auditorium starting at 10am. Many congratulations to our 8th grade class. We wish you every success as you start your high school education and we know that you "got this"!
For those students moving to the next grade, we would like to remind you and your parents not to forget to purchase your school supplies online by Saturday, June 30th. Each grade level teacher has submitted their class supply list and it can be purchased by clicking here. For 7th & 8th grades, make sure to select the appropriate language packs. Order can be collected from Futtermans in Larchmont during August.
As we approach the last weeks, Dr Weitzman updated the exam dates and schedule. The new revised dates and times can be viewed on our latest HMXpress, click here to view. However, please contact your guidance counselor for any other clarification.
Si tiene alguna pregunta en español, por favor contacte a Oscar Fernandez (646-761-8364) o Angela Rodriguez Miles (arod1031@verizon.net).
Best,
Karen Rozanes and Sally Cantwell
Hommocks PTA Co-Presidents