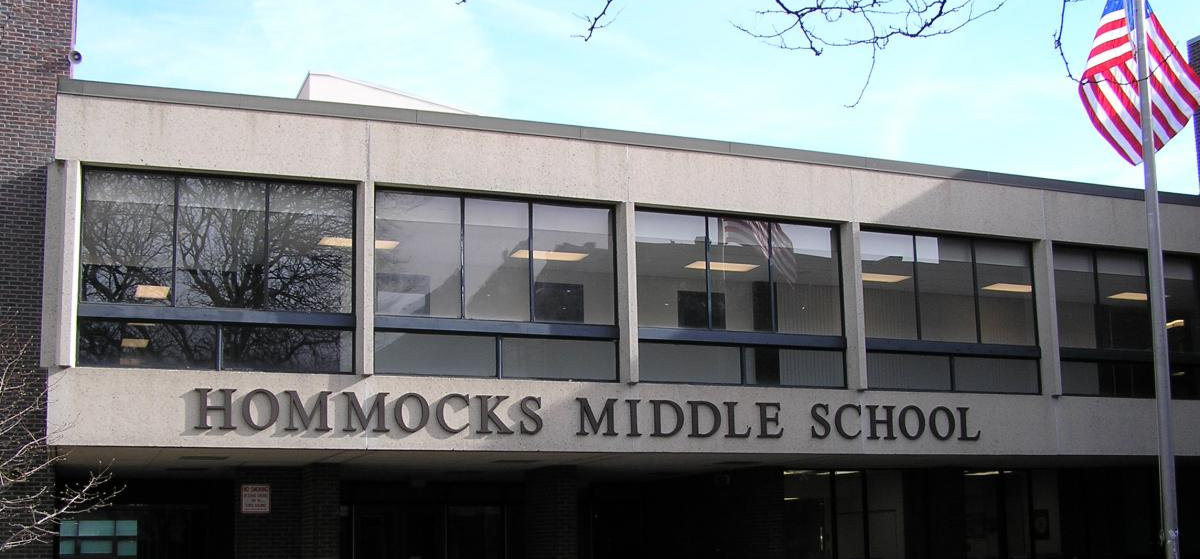 Presidents' Letter
Dear Hommocks Community:
It is incredible to think that we are already in April and more than half way through the school year.
During the month of April, the PTA will be sponsoring some very exciting events:
First off, our Parents Night out 'Battle of the Bands' will be on Friday April 13th at 7:00 pm.
On Wednesday, April 18th, we will be hosting a brown bag Lunch and Learn session "Birds, Bees and Brave Conversations" at 2:00pm in the Hommocks library.
The PTA will be holding its annual Reading Makes sense' competition which will begin during the week of April 23rd, the students will get more information on this from their English teachers. The team that raised the most money will be treated a pizza party in the park.
Are you spring cleaning your home? Have any gentle used books that need to find a new home, then donate to our Used Book Sale that will run from Monday, May 21st through Wednesday, May 23rd.  Books can be dropped off from Monday, April 30th at the front entrance.
Lastly, our 6th Grade Spring Party will be on Friday April 27th at 7:00 pm.
For more information on these events, please read
HMXpress
and check out our
Facebook
page.
In the meantime, we would like to remind you that it is 
never
 too late for you to join the Hommocks PTA for this school year as you can see all the funds we receive help provide resources and experiences for our students and teachers that go above and beyond the school curriculum. Membership dues are $15 per family and teacher.  Please
click here to join or donate.
Si tiene alguna pregunta en español, por favor contacte a Oscar Fernandez (646-761-8364) o Angela Rodriguez Miles (arod1031@verizon.net).
Best,
Karen Rozanes and Sally Cantwell
Hommocks PTA Co-Presidents